On the 10 of February the students of Ebonyi university started the GST exam which comes after all other exams in the university community, the said exam is to be be taken with CBT as a normal, but along the line something happened.
Due to the poor maintenance and lack of computers for the exams students were seen crowding the whole environment of the School ICT unit as a result , there were much struggle and stampede by students to enter and access the exam hall, which was a bit distressing and uncomfortable as regards to that many students were seen fainting as a total of eight students fainted .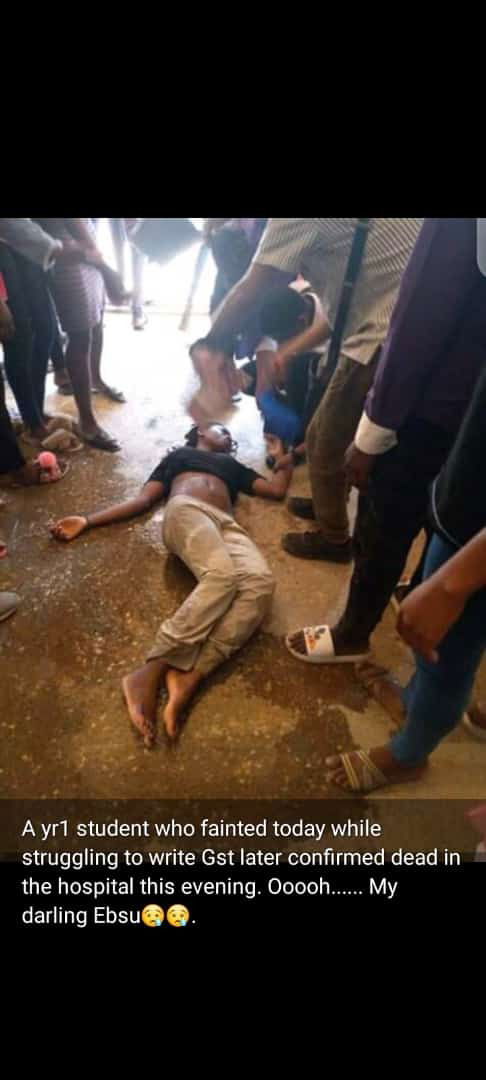 following the incidents that happened on the 10th February the students took to the streets to the streets to protest as many were seen carrying cards saying "SAY NO TO CBT'" the protest blocked the Enugu Abakaliki high way which attracted the presence of commissioner for education and the deputy governor. the outcome of the protest lead to the postponement of the GST exams and removal of the director of GST from office.